Question Pools:
Question pools allow you to create quizzes with randomised questions. Question pools are an effective way to prevent cheating on quizzes as they ensure each learner receives a unique set of questions.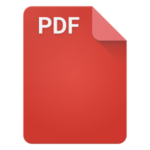 A dynamic preview is automatically generated when questions are imported into a question pool. The preview allows instructors to quickly get an idea of how the question pool will appear to learners when taking the quiz.
Note: We believe most instructors will benefit from creating questions within the Question Library before creating Quizzes, or adding questions to a pool, find our resource on the Question Library here.
For information on using Question Pools, click the link to view our guide or view the video guide below.
---