Grade Items: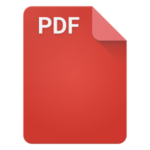 Grade items are used to store grades, they can be added to assignments to allow marks and grades to be set for assignments, which can then be collected in the Grades area of Brightspace.
Brightspace offers a number of different types of grade item for use in assessing student work. Assignments can have either the Numeric or Select-box grade item associated with them. The example below involves adding a numeric (mark by points/percentages) and then select-box (mark by letter grades) to an assignments.
Other types of Grade item include:
Pass/Fail grade items: where you can quickly allocate all or none of the marks.
Text grade items: where you can apply custom, text grades, like 'Excellent', or 'Satisfactory'.
Calculated grade items: where you can sum and weigh the totals of other grade items.
Formula grade items: where you can apply a formula to sum other grades items.
Grade categories: which can also be used to drop a number lower or higher grades.
Have as look at how these different grade items can be used to work with student results in Brightspace.
Creating Grade Items Follow the video demonstration below.
---
In addition to the two options described above, there are a number of other types of grade item available in Brightspace which cannot be associated with assignments but can be used in a number of different ways to assess student work.
Pass/Fail Grade Items

Pass/Fail Grade Items

---
Text Grade items

Text Grade Items

---
Calculated Grade Items

Calculated Grade items

---
Formula Grade items

Formula Grade Items

There is also a formula grade item. Use this grade item to automatically grade users using a custom formula based on achievements in other grade items. Note: We don't advise the use of formula grade items at this time.
Grade Categories

Grade Categories
---
---