Assignment Grade Visibility:
There are a number of ways to control assignment grade visibility in Brightspace.
It is important to understand these functions in order to release grades and feedback to students at an appropriate time. Students can see published grades for assignments, quizzes, discussion boards etc. in their Grades area. If you have graded assignments and published feedback to via the inline grader, students can access this information in the Assignments area. You should choose how to display grades to students depending on how and when you plan to assess students in the module.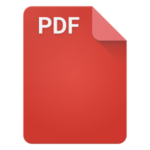 Important Points about setting Grade Visibility in Brightspace:
If an assignment submission folder is not tied to a grade item then it is sufficient to focus on the visibility of grades via the Assignment area
If the assignment submission folder is tied to a grade item then grade visibility settings in both the Grades area and the Assignment area should be reviewed
For information on setting Grade Visibility, click the link to view our PDF guide or view the video guide below.
---