Creating Groups:
The type of groups that you create will depend on what you require students to do within the module.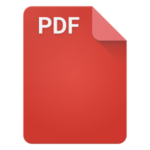 The following group types exist in Brightspace:
Auto enrolment – whereby students are randomly enrolled to groups by the system.
Manual enrolment – whereby the instructor can add students to groups one by one.
Self-enrolment – whereby students can enrol themselves into groups on the module.
Note: There is no way for instructors to create groups offline and upload those groups via CSV to Brightspace. Instead, IT Services will provide this service to staff for modules with an enrolment of 50 students or more. Please refer to this guide, produced by ITS, which details how to request groups to be created for modules of 50+.
Guide for requesting creation of groups by ITS
For information on creating groups in Brightspace, click the link to view our guide or view the video guide below.
---