Using Urkund: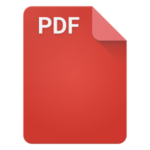 Plagiarism detection in Brightspace is currently available by using Urkund external service
Urkund is a fully-automated system that checks text submitted to Brightspace for plagiarism. In order to assess your student's submission for plagiarism you must enable the tool against the assignment submission folder in the module on Brightspace.
For information on using Urkund for plagiarism detection, click the link to view our PDF guide.
---
Direct submission to Urkund by Instructors
Direct submission by Instructors

In addition to processing all student submissions, instructors sometimes need to submit an individual assignment to the plagiarism check for review. This can be done in your Sandbox module. Watch this video demo of the process or read the directions, below:

To directly submit a file for Urkund Plagiarism check in your Sandbox module on Brightspace:

In your Sandbox module, create New Assignment under Assessments – Assignment
Click arrow to right of Assignment name and select 'Make Visible to Users'
Click your name in top-right and select 'View as Student'
Click on Assessment – Assignment, and the name of your assignment.
Click Add a File and Submit the file you wish to assess, click Done.
Click your name in top-right and click the X to stop 'Viewing as Student'
Click Assessment – Originality Checker, and click on the name of the submission to view the report when it has been processed.

Be sure to create direct submission submission links in your Sandbox module so that students can't see or submit to the same link by accident.

---