Welcome to Business eLearning
The Business eLearning team in UCD is committed to ensuring that top quality education and engaging content is available to all our students through a variety of technology resources. Our work is divided between the UCD Lochlann Quinn School of Business, the UCD Michael Smurfit Graduate School of Business and our portfolio also extends into the commercially focused fields of Executive Development and the Centre for Distance Learning.
Technical developments in recent years have provided many possibilities to improve traditional teaching and study using new technologies and to supplement lectures in a more engaging manner.
The Business eLearning team aims to:
Enhance the quality of the learning experiences of students and staff
Support staff in the delivery, development and administration of eLearning projects
Enhance traditionally-attended classes and self-study by providing access to online resources and study objects
Enable flexible study for students allowing them to access learning modules anywhere, anytime and at their own pace
---
Meet the Team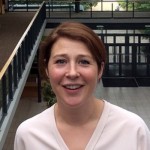 Audrey Dempsey
Business eLearning Manager
audrey.dempsey@ucd.ie
+353-1-716 4823
Audrey has worked in the UCD School of Business for 12 years, working in a variety of roles within eLearning. She has a keen interest in the design and implementation of innovative eLearning technologies and content design. She enjoys working with Academic staff in the use of technology to help improve the overall student learning experience.
---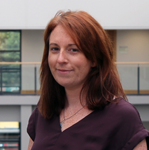 Elanor McDonald
eLearning Project Manager
elanor.mcdonald@ucd.ie
+353-1-716 4800
Elanor is an eLearning Project Manager in the Business eLearning team. Having previously worked in the commercial eLearning sector, she joined the team in 2012 as an Educational Technologist, moving to a position as eLearning Project Manager in 2014. With a background in Multimedia and Instructional Design, Elanor's main focus is the application of technology to support teaching and provide a unique learning experience for the student.
---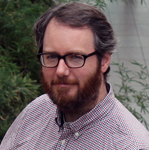 Niall Flaherty
Educational Technologist
niall.flaherty@ucd.ie
+353-1-716 4713
Niall joined the Business eLearning team from UCD School of Information and Library Studies where he was a lecturer in information. Niall has a background in visual design and teaching and has lectured in NCAD in Art, Design and New Media. He is interested in the pedagogy, technology and design of eLearning, and strategies for effective assessment and increasing engagement.
---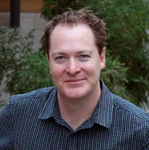 Bard Ovenden
Education Technology Support
bard.ovenden@ucd.ie
+353-1-716 4845
Bard joined the Business eLearning team from UCD School of Nursing and Midwifery where he supported technology enhanced learning through the use of video. He worked closely with academic staff and outside stakeholders developing quality educational resources for online delivery. Bard is interested in supporting new initiatives to enhance student learning via technology.
---
Blended learning refers to the integration of the traditional classroom delivery of a module (Face-To-Face – F2F) with the ever evolving online (eLearning) delivery. The synergy between the methods aims to deliver the most efficient and effective balance to student and academic alike.
It should be noted that blended learning is not just a matter of transferring the existing notes of a module to Blackboard. It involves an intricate planning and developing challenge to ensure engaging learning activities occur both within and outside of the classroom and integrate seamlessly in doing so. It involves integrating a mix of delivery tools and an understanding of using the right tool in the right situation for the right purpose.
Blended learning has therefore three primary components:
In-person classroom activities for F2F delivery
Online learning materials
Structured independent study time guided by the lecture material and skills developed during the classroom experience.
---
Areas of expertise
The eLearning Team has a wide range of skills and expertise and offer a suite of technical and online services. These services, if used as conventional tools alongside other teaching methods, will foster best practice in teaching both online and in the classroom.
The Business eLearning team can provide expertise in the following:
Design of eLearning materials
eLearning pedagogy
Standards for eLearning
Accessibility
Reusability
Delivery of eLearning materials
Content development
Online Assessment
Virtual Classroom
Video/audio content
Interactive tools
Graphic design for effective eLearning
---
Our Facilities
Our newly-built, versatile learning environment embodies our commitment to providing the most up to date learning facilities available to our students.
Quinn Studios
Our Presentation Studios have the latest audio visual technology to train and practice your presentation skills. You can record and replay your pitches and presentations for your group work or interviews. It develops a set of communication skills highly valued by employers and is a great way of improving your educational experiences.
Collaborative Workspace
Our Collaborative Workspace is a purpose built room designed to promote and facilitate working in teams. Group work, presentations, case studies and projects are key parts of your education at this School and the Collaborative Workspace is a dedicated area which will help you to master these.
Deloitte Data Analytics Lab
The Deloitte Data Analytics Lab hosts Bloomberg financial data terminals providing access to the premier professional tools used in financial, investment, treasury, business research and data analytics industries. UCD Quinn School students have full access to the facility with training and support services available.
Teaching Facilities and Study Areas
Our teaching facilities have been built with student engagement in mind. Our small theatre style classrooms facilitate student lecturer interactions. Our study areas and breakout rooms promote teamwork and group learning all of which are critical for a career in business.
---