Downloading Asset Data
After exploring some different price histories, it's time to save some data.
BLOOMBERG MENU IN EXCEL

If the Bloomberg application is full-screen, you can make it smaller (so you can access Excel and other programs) using this menu.
You also use this menu to log out, after you're finished.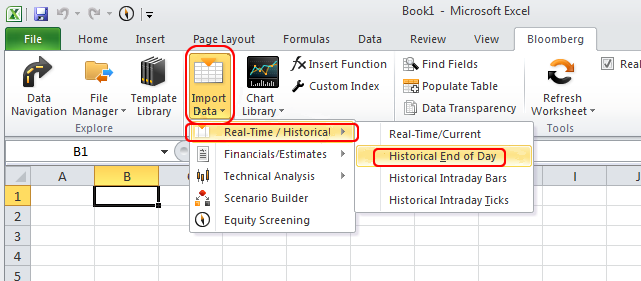 Choose to import real-time historical end-of-day data.
DATA WIZARD
This opens up the Data Wizard, which has several steps.
First, choose an asset by typing its name or ticker symbol. It will appear in the menu.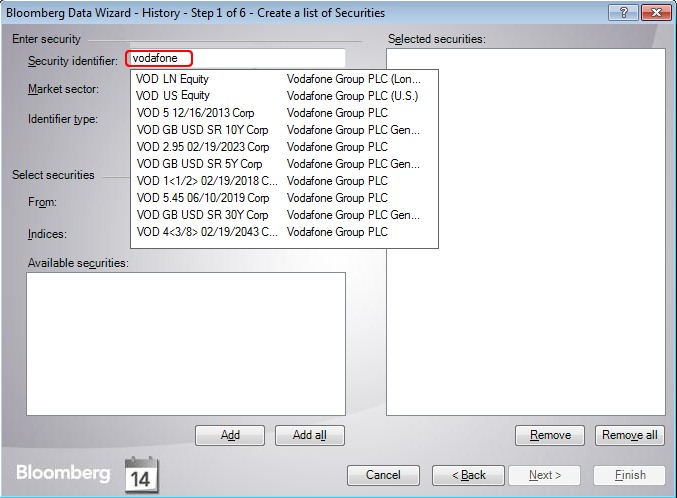 Double-click it to add it to the list on the right.
Repeat for several assets.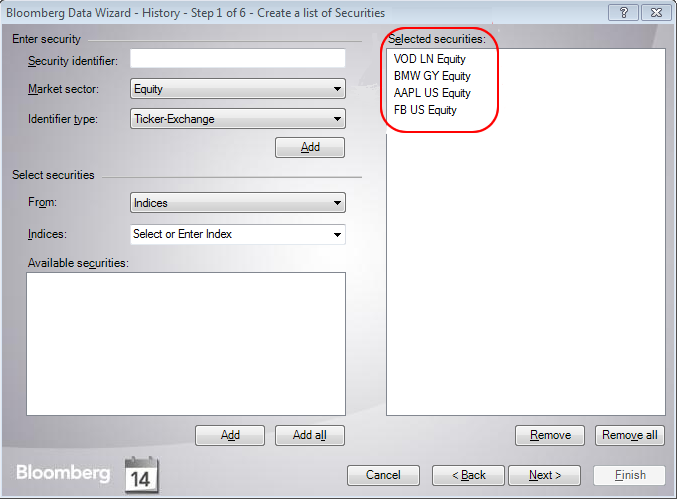 EXPORT TO EXCEL
Click "Next", and you'll see options for which data to import.
Search for "last price", and
Double-click to add it on the right.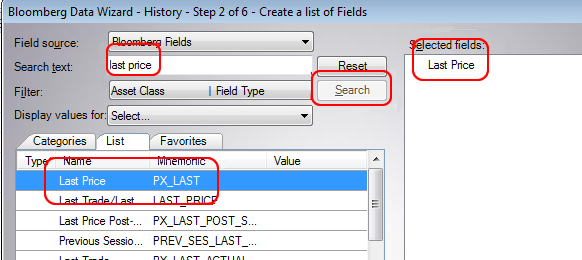 Click "Next", and you'll see options for date ranges.
Choose to get 30 days of data as shown.
Click "Next" again, and keep clicking "Next" to skip the remaining steps of the wizard.
Finally click "Finish" and after a few seconds your data will appear.
Take a look. You will see two Excel columns filled with data - the date, and the closing price of the chosen asset. If the date looks like ######, just widen the column a little.
Finally, make sure to save the Excel spreadsheet and either email it to yourself or copy it to a USB stick.