Disabling Windows Update
When preparing for an online in-class test it's important to ensure that your laptop is registered to the wired network, without viruses (download Sophos for free) and all available security updates have been installed on your device.
This resource will help you to disable updates so that your laptop is not interrupted by Windows Update during a test, or at another critical time. Scheduling your updates is the only effective way to both keep your laptop updated and not be interrupted at random times. Students should set their 'Active hours', so that Windows Update knows not to download and install updates during this time. Note: you can still manually update your laptop during this time.
To disable updates by setting your active hours, go to the main Windows Start icon in the bottom-left of your laptop screen, and click on the cog-shaped 'Settings' icon.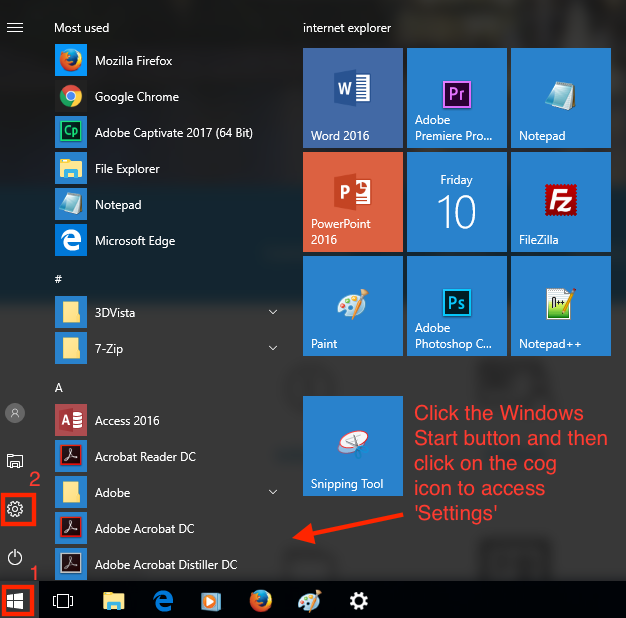 Then select the 'Update & security' option in the bottom-left of the settings screen.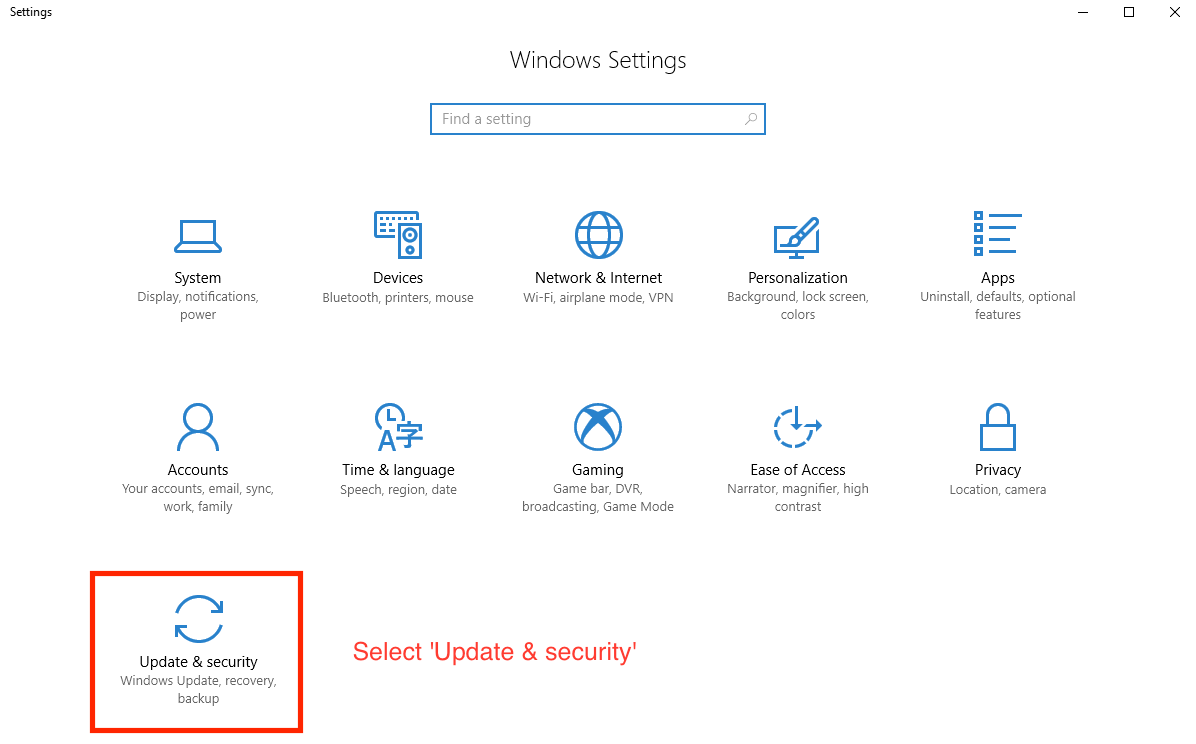 Then under Update settings, select 'Change active hours'.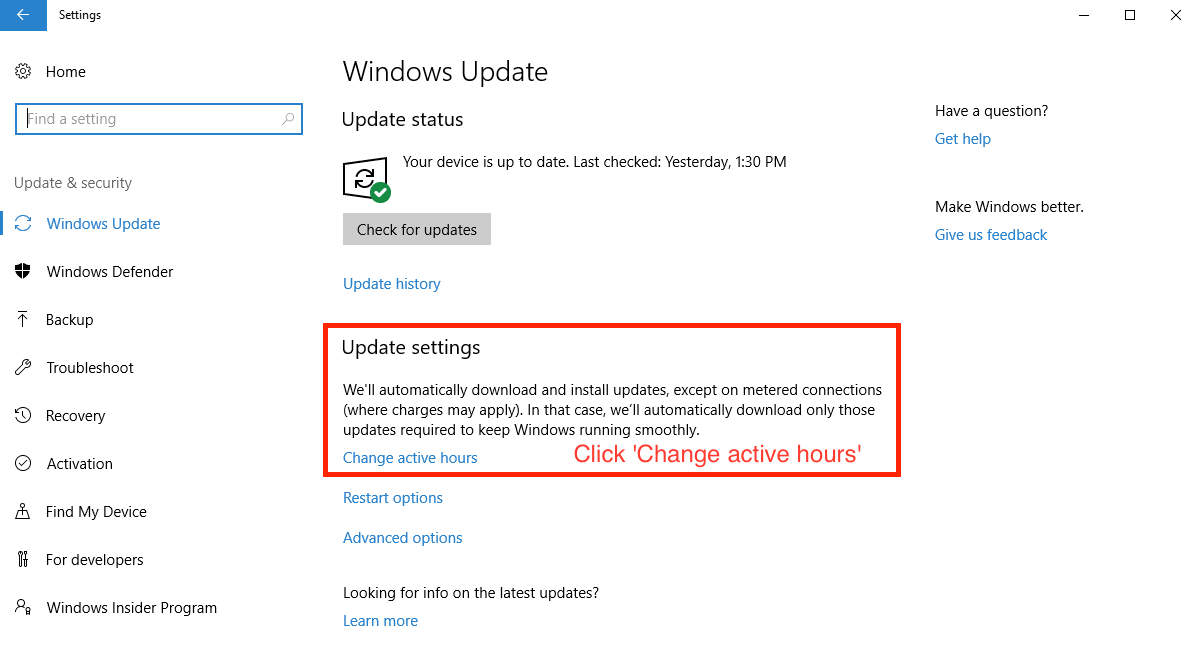 Then under Active hours, set a Start and End time for your college day. Updates will now only be applied outside these times.