Brightspace: Student Guides
The Business eLearning team are developing a series of Brightspace Student Guides, which you can finds on this page. Below are a series of learning resources, which aim to give you an understanding of the main features of Brightspace Virtual Learning Environment (VLE). For a quick overview of the new platform, click here
---
Which of my modules are on Brightspace?
Some or all of your modules will be appearing on Brightspace, the new VLE at UCD. To see which of your modules are now running on Brightspace, check your module listing in SISWeb (Uview). Here you will see the Brightspace logo appear beside the modules that are no longer running on Blackboard or Moodle and are now on Brightspace. You can access UView through the Registration, Fees & Assessment menu in SISWeb.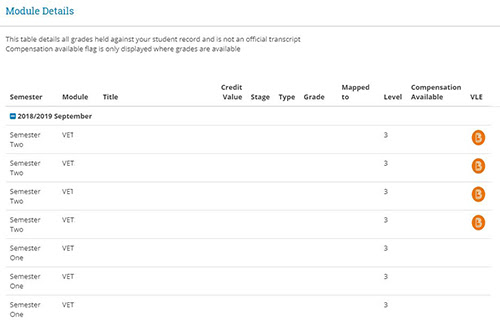 ---
Learning Resources
---
Accessing Brightspace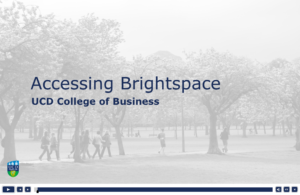 This resource will show you how to access the Brightspace VLE used in UCD. It includes information on logging into Brightspace, the Brightspace landing page and how to access your modules.
---
Brightspace Basics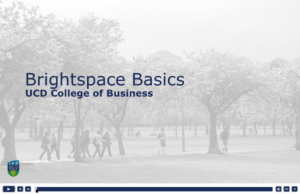 This resource will introduce you to the Brightspace VLE used in UCD. It includes information on navigating your modules, and overview of the system, accessing your content and personalising your notification settings.
---
Assignments in Brightspace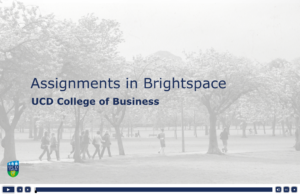 In some of your module you will be asked to upload your assignments electronically, via the Brightspace VLE. This resource will further develop your understanding of the VLE: outlining how to submit assignments, and what to expect from Brightspace's built-in plagiarism detection tool (Urkund).
---