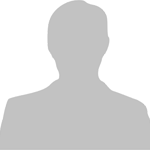 Yale School of Management

Module Coordinator: Yale School of Management
Collaborator: Business eLearning
Bank of Ireland: A Raw Case Study
Video Conferencing
IN AUGUST 2011, WILBUR ROSS, AN AMERICAN INVESTOR SPECIALIZING IN DISTRESSED COMPANIES, put together a group of investors that raised $1.6 billion to purchase 35% of the Bank of Ireland, the largest private equity deal for a European bank. As a result, the Bank of Ireland became one of the very few large Irish banks not completely nationalized, merged, or liquidated. Ross's investment is the subject of a new raw case study developed by three members of the Global Network for Advanced Management.
Source:  YaleSchOfManagement/YouTube
The conference  took place at the Yale School of Management in New Haven, Connecticut on Saturday, January 11, 2014 with students from UCD Michael Smurfit Graduate Business School and IE Business School in Madrid joining the conference remotely.