Getting the best out of your internet connection
Location
Choose a location where you can access your internet connection to your best advantage. If you can connect directly to your router do, if not be close to the router to benefit from a stronger WiFi signal.
---
Wired vs. Wireless
A wired connection is always preferable but will require a network cable, and in some cases an adapter for your laptop (in cases where your laptop does not have a network port).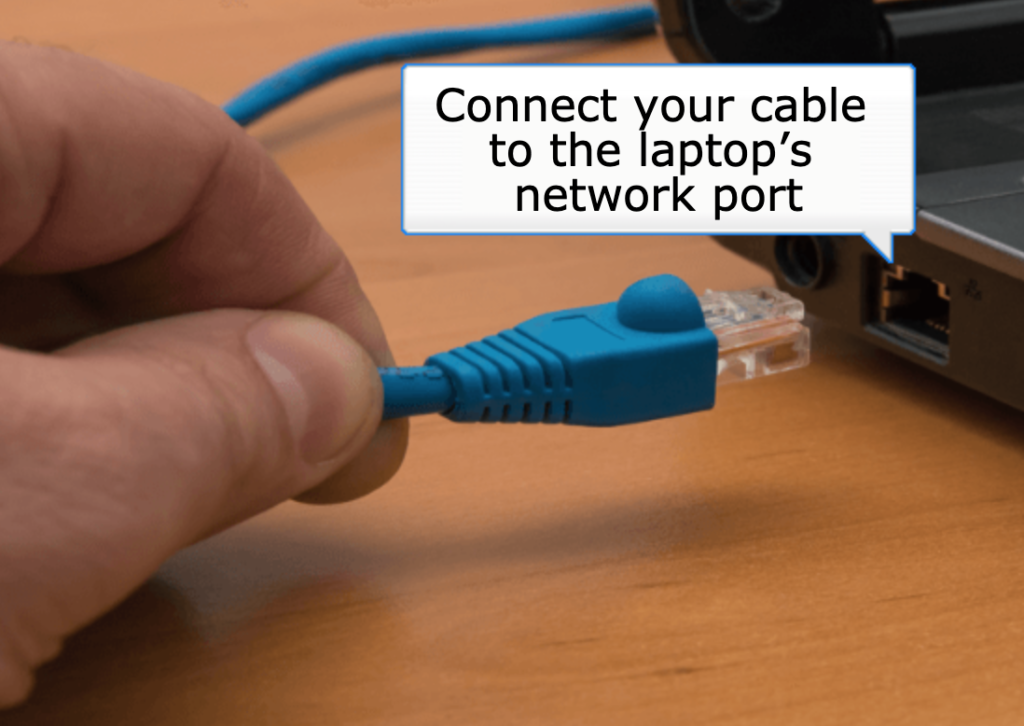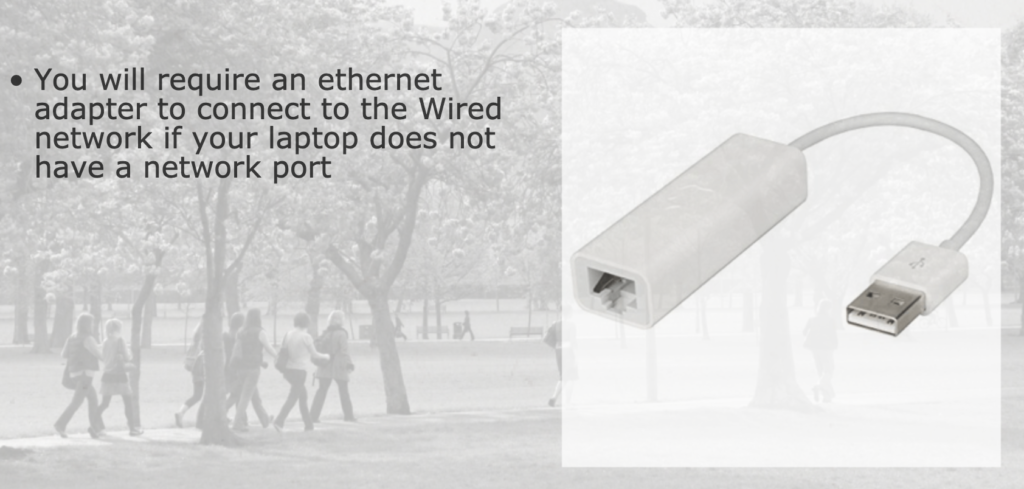 ---
Close Everything Else
Close all programs on your computer except for the browser you are using for your Collaborate session. Everything else you leave open can be using system resources, and in the case of Spotify etc. bandwidth too – turn them all off!
---
Update Your Browser
Only use up-to-date Internet browsers. In practice this means having the latest version of Firefox and Chrome for your device.
---
Other Devices
Turn off all other clients (e.g. mobile phones, other computers, TV streaming) that are connecting to your internet service within the household. Anything that takes up bandwidth is slowing down yours.
---
Restrict Usage
Ask others in the house to restrict their usage of the WiFi and use of streaming services while you are taking a Quiz, uploading an assignment or accessing a virtual class.
---
Virtual Classes
Use Chrome
Make sure you have the latest version of Chrome for your device, as Chrome is the recommended  browser for Blackboard Collaborate Ultra.
---
Turn Off Your WebCam and Mic
During virtual classes, if ongoing discussion is not needed students can turn off their webcams and mics — in this way only the instructor is delivering content, and the required bandwidth is reduced.
---
If in doubt Log back in
If you are suffering from a persistent connection issue, it can be helpful to log out and log back in. A new class connection may solve your problem.
---
Review this resource to get the best experience of Collaborate Ultra virtual classroom:
---
Online Quiz
Brightspace Online Tests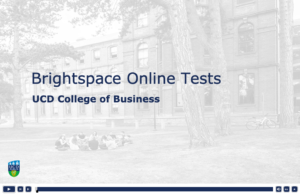 This resource will help you prepare to take an online test through the Brightspace learning management system. In this resource it is assumed you will be onsite in UCD, as that won't be the case during the 'lockdown', use wired internet if available and wireless if not.
---
Connection Errors
What do I do if I lose a connection to the Internet or the page freezes while I am taking a quiz?
If you exit a timed quiz, time will continue to run on the quiz timer. If you lost connection to the Internet or the page froze while you were in the middle of taking a quiz, exit the quiz and re-enter the quiz. Questions are saved automatically. If time to complete the quiz has run out, contact your instructor and explain the issue.
---
Assignment Submissions
Read Instructions Carefully
Read the assignment instructions from your instructor carefully. Always double-check before submitting that you are submitting the correct document.
---
File Size
Note that depending on your file size it can take some time to upload your submission. Be sure to factor that in if you are approaching a submission deadline.
---
Avoid Apostrophes
It has come to our attention that some students have had issues uploading documents with apostrophes in their filenames, while this has not been an issue previously until we can be certain the issue is resolved, students should not include apostrophes in filenames.
---
Submitting Assignments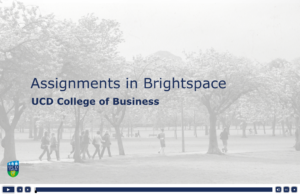 You will be asked to upload your assignments electronically, via the Brightspace VLE. This resource will further develop your understanding of the VLE: outlining how to submit assignments, and what to expect from Brightspace's built-in plagiarism detection tool (Urkund).
---