Getting Started with Blackboard
This will show you the list of the modules you are currently undertaking.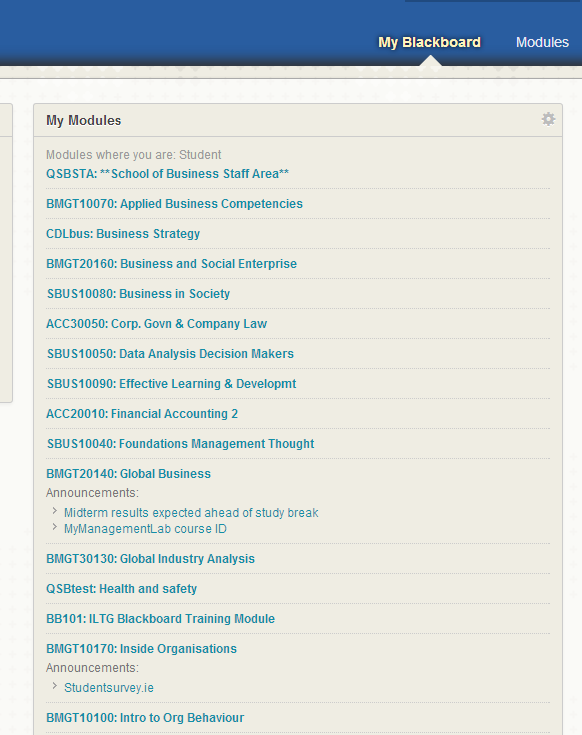 About Module Enrollments
Enrollment Help!
If you are enrolled in a module but do not see it in the My Modules list, or if you are enrolled in the incorrect Module, please contact your Programme Manager.